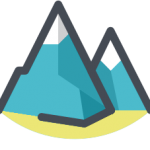 To build a better and brighter future for all those impacted by Spina Bifida.
HOW CAN WE HELP
YOU TODAY
UPCOMING: Walk-N-Roll®
[Date pending COVID-19 restrictions]
The Walk-N-Roll® for Spina Bifida is our most important fundraiser. Held at Red-tailed Hawk Park in SE Aurora, the Walk-N-Roll® is a family-friendly walking event. It is designed to raise awareness of Spina Bifida and celebrates accomplishments of Americans born and living with Spina Bifida. The Walk-N-Roll® is designed to build the local Colorado community and raise financial support for people living with Spina Bifida. Volunteers are needed and appreciated! Learn more about Walk-N-Roll® here. 
Meet Our
Donors & Sponsors
In addition to our individual supporters, we have Foundations, Corporations, Business and Community Partners that all contribute financially and/or in-kind. This funding and support is critical to our existence. Spina Bifida Association of Colorado expresses sincere gratitude for your financial and in-kind contributions that support our programs and events!
We proudly display the logos of our Donors and Sponsors. Interested in becoming a sponsor?